Odor Remediation for Homeowners in Western Pa.
Odor Removal and Sanitation Services for Residential Properties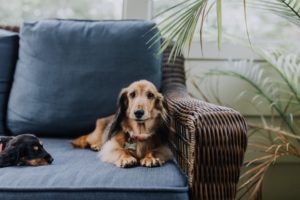 Over time, offensive odors can creep up, making your house feel like less and less of a home. Ascent's odor remediation system can cleanse the air, significantly improving indoor air quality and completely removing unpleasant smells. Our services are perfect for a variety of scenarios:
Selling. Get top dollar for your home! Remove the smell of smoke, cooking spices, pets, and more by including odor remediation in your home-staging preparations.
Post-Extermination. If you've recently dealt with a pest or rodent infestation, odor remediation can rid your home of decay smells and make it feel like yours again.
Water Damage Cleanup. After a basement flood or burst pipe, mold and mildew can set in. Our system can eliminate any lingering musty odors.
Home Aging. The passage of time can leave a home smelling less than fresh, but Ascent can have it smelling new.
Post-Illness or Allergy Diagnosis. Our techniques are sophisticated enough to remove odors and cleanse the air of bacteria, viruses, and allergens, like pet dander and pollen.